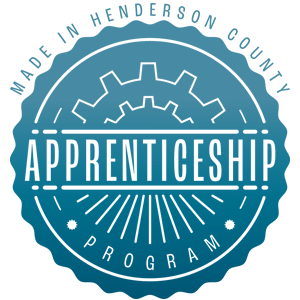 Made in Henderson County Apprenticeship
Made in Henderson County Apprenticeship is Henderson County's premier opportunity for high school graduates to get a jump start on a professional career. Over the course of four semesters, students gain valuable skills and experience through paid on-the-job training with local employers and relevant courses at Blue Ridge Community College.
Applications are now being accepted for Summer 2021, Click here to learn more
Current job openings
---

Kimberly-Clark, Berkeley Mills uses non-woven materials to produce name branded healthcare and personal hygiene products. They have been a staple employer in Henderson County since the 1940s and continues to provide excellent career opportunities to residents of Western North Carolina.
---

Elkamet is a specialized manufacturer for plastic extrusions and rotomolding for automobiles, trucks, motorcycles, and construction and agricultural machines. The company was established in 1955 in Germany. Today, there are over 1,000 employees worldwide in several locations including Germany, Czech Republic, and East Flat Rock, NC, USA.
---

BIG Adventures is a manufacturer, industry leader, and innovator of the Native Watercraft, Liquidlogic, Hurricane Aquasports, and Bonafide brands of kayaks. The facility in Fletcher designs and produces whitewater, crossover, recreational, and fishing kayaks.
---

Located in Mountain Home, Kyocera Fine Ceramics designs and produces ceramic parts and pieces of all different sizes and shapes that can found inside your computer, phone, or watch, as well as ceramic parts used in medical equipment and in power generation machines.
---

Wilsonart is a world-leading manufacturing and distribution company that produces High-Pressure Laminate, Quartz, Solid Surface, Coordinated TFL and Edge banding, and other engineered surface options for use in furniture, office and retail spaces, countertops, worktops, and other applications.
---

Friday Services is a full-service employment agency dedicated to helping the businesses of the western North Carolina region thrive by bringing the right people to the right job – every time. Since 1980, Friday Staffing has been the leading employment solutions provider for western North Carolina, providing staffing services for professional, administrative, industrial, and technical industries.
---

Blue Ridge Metals (BRM) produces C.H.Q. wire, cold formed slugs, and finished automotive parts. BRM provides "just in time" shipments to numerous customers not only in the South, but throughout the United States, Canada, and Mexico. The company takes great pride in our well-trained labor force, state-of-the-art technology, and numerous quality and delivery awards that "Distinguish Blue Ridge Metals in our Industry."
---

Coats is the world's leading industrial thread business, harnessing talent and technology in textiles to enhance people's lives. The facility in Henderson County manufacturers threads that serve the apparel and footwear industries and specialty markets such as automotive and fiber optics.
---

Ken Grossman started Sierra Nevada with a hand-built brewhouse and the odds stacked against him. In 1980, that patchwork of equipment began making beers that forever changed the course of American craft brewing. Today we have two production facilities (Chico, CA & Mills River, NC) and we remain 100% family-owned, operated, and argued over. When you join our team, the bar is set high; our employees meet it—often exceed it—and hard work deserves affirmation. Things like competitive pay, on-site medical clinics, wellness programs, and yes, a 'beer buck' voucher with each paycheck. We can't expect your long-term commitment without proving our own.
---

UPM Raflatac is one of the world's leading producers of self-adhesive label materials. We supply high-quality paper and film label stock for consumer product and industrial labeling through a global network of factories, distribution terminals and sales offices. It employs around 3,000 people and made sales of $1.5 billion in 2020. UPM Raflatac is part of UPM - The Biofore Company.
---

Haynes Wire Company produces primarily weld wire products. Haynes Wire is located in Mountain Home, NC, and is operated by over 60 skilled individuals on 3 shifts, 5 days a week. Starting with a high-quality rod coil from Haynes International, Haynes Wire Company draws to reduce the wire size to diameters ranging from over ¼ inch down to just a few thousands of an inch.
---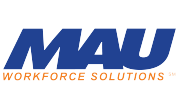 MAU Workforce Solutions is an innovative global company with extensive experience providing solutions for success in staffing and recruiting to our applicants and employees. Headquartered in Augusta, GA since 1973, MAU is a family and minority-owned company whose relationships with world-class companies and culture of family allow MAU to offer better jobs and better lives to those who work with us.
---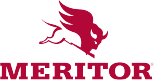 Meritor, Inc. is a leading global supplier of drivetrain, mobility, braking, aftermarket and electric powertrain solutions for commercial vehicle and industrial markets. With more than a 110-year legacy of providing innovative products that offer superior performance, efficiency and reliability, the company serves commercial truck, trailer, off-highway, defense, specialty and aftermarket customers around the world. Meritor is based in Troy, Michigan, United States, and is made up of more than 8,600 diverse employees who apply their knowledge and skills in manufacturing facilities, engineering centers, joint ventures, distribution centers and global offices in 19 countries. Meritor common stock is traded on the New York Stock Exchange under the ticker symbol MTOR.
---

Since its founding, Kyocera's track record in fine ceramics has been unmatched. They utilize their extensive resources in research, development and production to select the optimal raw materials and manufacturing methods for each application. Breakthroughs and improvements in a wide range of industries are facilitated by the unique qualities of Kyocera's Fine Ceramics. They make ceramic parts and pieces of all different sizes and shapes that can found inside your computer, phone, or watch, as well as ceramic parts used in medical equipment and in power generation machines
---