Because you're here…you're on the right path.
Start your dream career in Henderson County, NC.
Whether you're just starting your career or looking to change your path, manufacturing is a vibrant, and innovative field with a variety of in-demand career paths. It's a safe and stable industry that allows people of all skillsets to take part in producing goods that contribute to our local and global economy. Henderson County is home to more than 130 manufacturing companies, offering endless high-paying career opportunities.
Explore job openings below and get on the right path.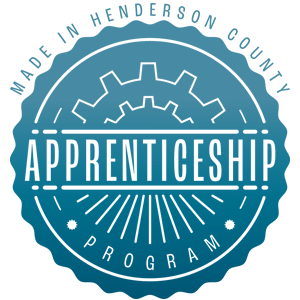 Made in Henderson County Apprenticeship
The Made in Henderson County (MIHC) Apprenticeship is a high-quality, industry-driven career pathway offered to recent high school graduates and other residents in and around Henderson County. It is a work-based learning model where employers help develop and prepare their future workforce, and individuals obtain on-the-job training, job-related classroom instruction, and a portable, nationally recognized credential through Blue Ridge Community College.
Applications are now being accepted for Summer 2023, Click here to learn more